Loyalist College's Applied Research Centre for Natural Products and Medical Cannabis is an innovation hub helping industry collaborate with academia to transform the results of research into high-quality, consistent, and safe products.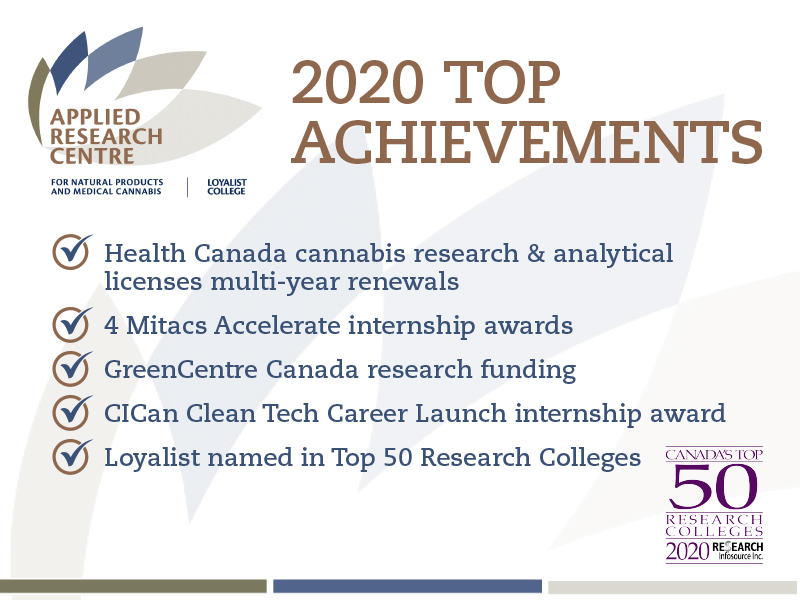 With applications in the natural health products, cannabis, and hemp industry, and the food and beverage industry, the Applied Research Centre supports method optimization, product development, formulation, green extraction, and analytical testing. Specifically, the Applied Research Centre provides expertise in advanced instrumentation and clean technologies, including innovative supercritical carbon dioxide extraction and advanced analytical technologies, reinforcing the College's leadership role in applied research initiatives on cannabis and commercially relevant natural products. Click here to see our funding history.
Loyalist College was the first college in Canada to have a laboratory licensed by Health Canada to conduct cannabis research and analytical testing, and the first college in Ontario to have a research license renewed for five years and analytical license renewed for three years. The Loyalist Applied Research Centre for Natural Products and Cannabis is also the only federally supported Technology Access Centre specializing in natural products and cannabis, supported by an Advisory Board of industry experts. Click here to meet the Board members.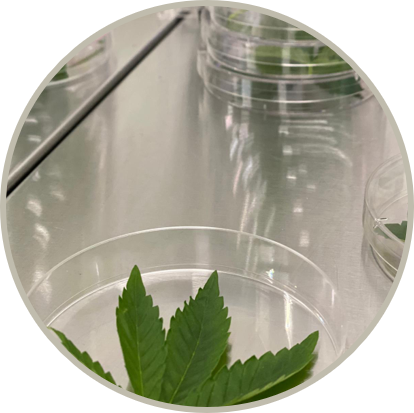 COMING SOON: 2021 will feature enlarged capacity for the Applied Research Centre, as our laboratory space expands to 5,100 square feet with $1.5M of new equipment.
VIEW OUR LATEST WEBINAR? On January 26, 2021 viewers were treated to an informative webinar on the challenges facing commercial bakers in producing quality edibles. Featuring Dr. Kari Kramp and Barbara Allen of the Applied Research Centre, and Chef Scott Royce of the Loyalist Culinary Program, the session is designed for food scientists and product developers in the baking industry, and topics covered included product uniformity, consistency and taste and the processes and analytical methods used to overcome these challenges. Click here to view the video recording of the webinar. Viewers must be 19 years of age.  
FUNDING OPPORTUNITY FROM BIOENTERPRISE. Launched January 4, 2021. Click here for more details. 
Contact us
Dr. Kari Kramp 
Scientific Manager
613-969-1913, ext. 2268 
KKramp@loyalistcollege.com
Cher Powers
Manager
613-969-1913, ext. 2108 
CPowers@loyalistcollege.com