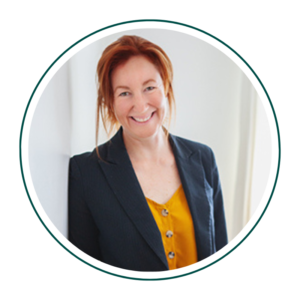 Dr. Kari Kramp is the Senior Scientific Manager within the Applied Research and Innovation Office. Dr. Kramp is the identified "Head of Laboratory" meeting all qualifications defined in the current Cannabis Act and works to ensure all operations/compliance and reporting obligations meet Health Canada and CRA requirements.  
She is an expert in innovative green technology (e.g., supercritical CO2 extraction), which supports the extraction of components from natural products, including cannabis, in view of new product development and process improvements.  
Dr. Kramp provides leadership and oversees the Centre's research program by building existing and developing new research capacity. This involves supporting outreach efforts and identifying partners, projects, and opportunities; actively sourcing and applying for funding from various industries and organizations; conducting industry-based research projects and building research teams with diverse industry partners, faculty, and students; developing training and workshops; development of research capacities (human, methodological and technological) and communicating this capacity at meetings, conventions, and conferences.  
She completed her PhD (Biology) at the Centre for Advanced Research in Environmental Genomics at the University of Ottawa, where she investigated several biosynthetic classes of secondary metabolites and conducted advanced methods of phytochemical characterization to support research on the role (and risks) of medicinal plants in animal and human health. She earned her MSc (Chemistry) and honours BSc (Chemistry) at Virginia Commonwealth University.