The Centre helps employers in the cannabis and the natural product sectors build and retain skilled workforces. Our training services for employers and partners include:
Research methods
Testing method and processes
Quality assurance, compliance and GPP
Lab skills and instrumentation
Cannabis Applied Science graduates with experience work
on real-world projects.
Workshops on industry topics – Funding Sources, Intellectual property
The Centre works with its clients to secure government funding for its training services.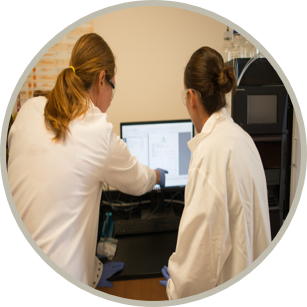 Loyalist supports educational training needs in the Natural Products and Medical Cannabis sectors by offering a suite of educational programs:
Loyalist also offers a short, intensive micro-credential ideal for job seekers and incumbent workers in the cannabis sector who are ready for entry-level industry training. The College's new three-week Cannabis Career Launch program welcomed its first cohort of 12 participants on January 25, 2021. Focused on hands-on cannabis production, safety and workplace communication, the College's SkillsAdvance Ontario (SAO) pilot project is free, includes a paid two-week industry placement and is funded in part by the Ministry of Labour, Training and Skills Development.